Brochure
Front End Engineering Design (FEED).
Project Management.
Subsea Construction & Structures Installation.
Pipelines Construction & Installation.
Tank Construction & Cleaning Services.
Rehabilitation of Oil Storage Facilities
Download Escon Profile
Contact us ?
For enquiries, please send an email or call and a member of our team will contact you.
Km 16 Port Harcourt/Aba Expressway Opp. Intels off Boskel Road, Elelenwo Industrial Layout, Port Harcourt, Rivers State, Nigeria.
Equipment Rental
Our rental equipment services free you from the hassle of buying every single piece of equipment you require. By giving you the facility to rent them out from our range of rental equipment, we strive to make it as convenient for you as possible.
We carry out the construction and infrastructure equipment rental services thus we are a single stop solution for world-class equipment rental, and services that enable the use of plant and machinery for timely completion of projects. With a fleet of more than 20 machines and sophisticated equipment, our techno-commercial capability to meet all critical site demands in construction ensures that every project-specific equipment need is addressed.
We provide you with brand new and well-maintained equipment from leading manufacturers from across the world.
Our rental services include complete operation and maintenance expenses and an experienced operating crew, who work within the norms of safety, environment and quality. The scheduled maintenance plans and extensive inventory backup ensure you get the maximum productivity for equipment rented through Escon Oilfields Limited.
Below are a few samples of equipment and machinery for hiring purposes.
Our lists include but are not limited to the under listed;
Dumpers
Wheel loaders
Excavators
Dozers
Storage tanks
Compressors etc
Compressors
(varies in capacities and brands)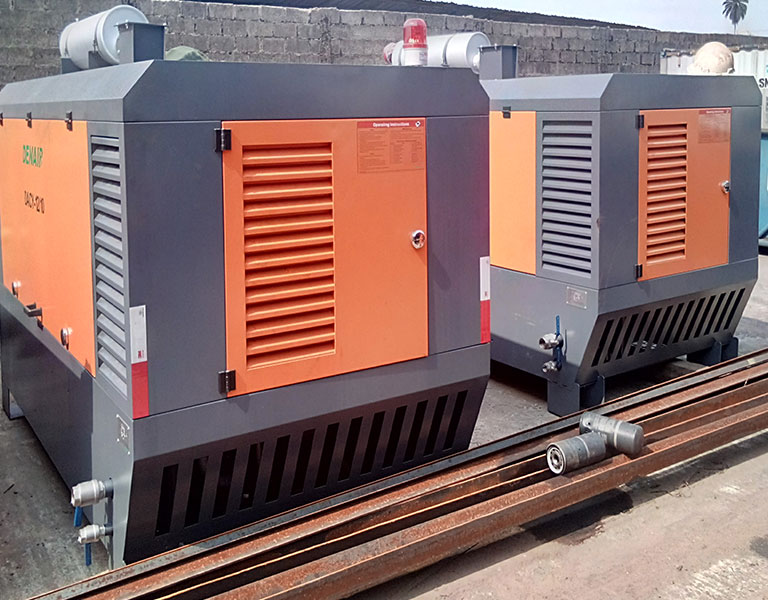 Our Best Solutions
Advanced Technology

Expert Engineers
Delivery on Time
What we can Do
We have the expertise and strong commitment to the provision of excellent services in Engineering, Procurement, Construction, Installation and Commissioning. Whatever the needs may be, we can provide strong partnership as a supply chain service provider in outsourcing, manufacturing, engineering, and transportation for excellent execution and delivery of our various projects.