Contact us ?
For enquiries, please send an email or call and a member of our team will contact you.
Km 16 Port Harcourt/Aba Expressway Opp. Intels off Boskel Road, Elelenwo Industrial Layout, Port Harcourt, Rivers State, Nigeria.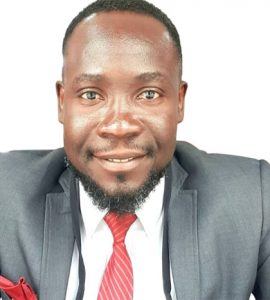 Abasiubong, Ukeme Samuel
Fabrication & Construction Manager
He is a result-driven Welding Engineering Technologist trained in quality control, welding metallurgy, codes, fabrication techniques, inspection, drafting and weld design with several years in Engineering, Procurement, Construction and Maintenance projects, (EPC). Actively involved in delivering projects in dry docks, onshore and swamp locations for major operators such as SPDC, ENI, AITEO. He possesses lots of initiative and organisational skills with a great ability to proffer design ideas and clear strategic planning. He has a keen interest in working safely and ensuring workers' safety with a proven ability to meet deadlines and work within a budget.
He holds a Bachelor's degree in Applied Physics and Geophysics from the University of Port Harcourt with an Advanced Diploma in Welding Engineering Technology from South Korea.
He has acquired several foreign and local training in the Upstream, Midstream and Downstream sectors of the Oil & Gas industry. Also a professional member of several international and local industrial organizations.
He had undergone several industrial trainings and acquisition of industry-related skills both at home and overseas such as; Principles of Fire Safety Administration by Fire Service, ISPON Advance Level, Basic Mud Engineering Training, HSE Competence Course – Advance, Basic Drilling, Completion & workover Course, etc.
He has also acquired some trainings overseas to add to his fleet of industrial knowledge such as; Diploma in welding engineering technology (ship Building Technology) by Hyundai Technology Education Institute (HTEI) Korea, He had also acquired a SMAW 5G & 6G standard for Hyundai Heavy Industries Co. Ltd (HHI TEI) Korea, He had a SAW 1G & 5G standard for HHT TEI by Hyundai Heavy Industries Co. Ltd, also obtained a FCAW – G 3G standard HHI TEI by Hyundai Heavy Industries Co. Ltd from Korea.
Some other training obtained are; confined space training & PTW by MG Vowgas.
He leads Escon Oilfield as a Construction & Fabrication manager.
He oversees all relevant activities in this department ensuring effective technical standards are maintained in all our deliverables according to schedule, budget and timeline.